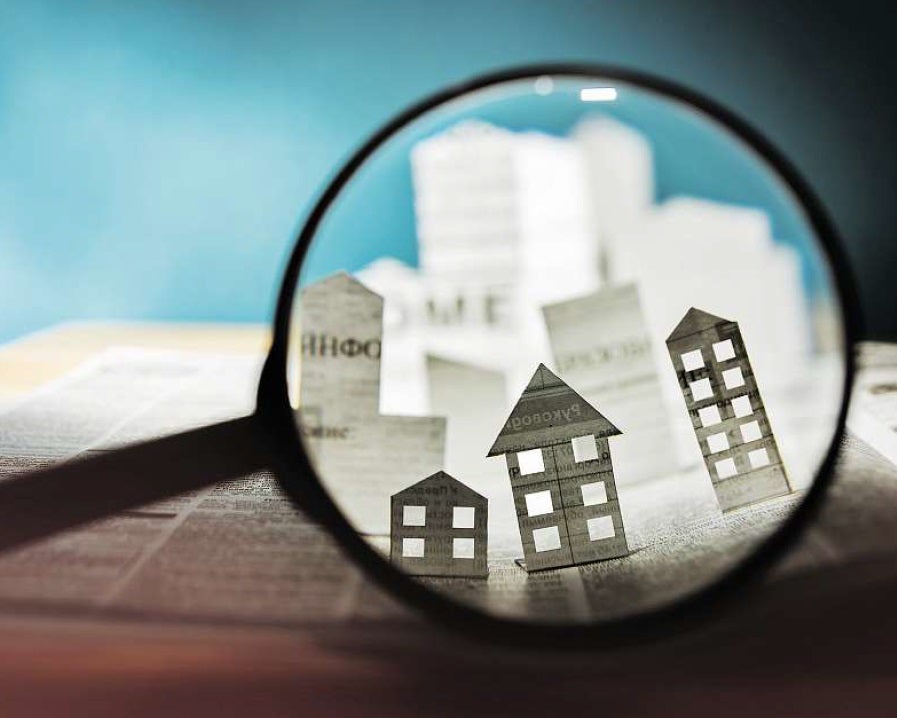 What is the impact of additional property transfer tax on home prices in Vancouver? How did the rate hikes and stress test effect home prices in Vancouver? What could be the impact of the recent and potential further actions on home prices in Vancouver for the rest of the year?
Recent major actions of BC government and Bank of Canada having impact on home prices are as follows:
BC government introduced 15% additional property tax for foreign buyers in August 2017

Bank of Canada increased the rates three times (Jul 17, Sep 17, Jan 18) each by 0.25%
Mortgage stress test requirement extended to all buyers in January 2018. Buyers will be subject to an affordability test using the greater of the Bank of Canada's five-year benchmark rate (recently 5.14%) or the contractual rate plus two percentage points.
Additional property tax increased to 20% and extended to a larger area in BC.
As you may see in the below diagram:

15% additional property transfer tax had a large impact on the prices for the first couple of months.
Rate hikes had comparatively less impact.
Despite the impacts of these actions, average home price increased by 16%, house price by 8%, and condo price by 26% in 2017.
House prices were impacted more than condo prices did, mainly due to the fact that reduced affordability made the demand shift to lower price properties.
The impacts of recent actions (in Jan 18, Feb 18) and potential future hikes would be better seen in the upcoming months.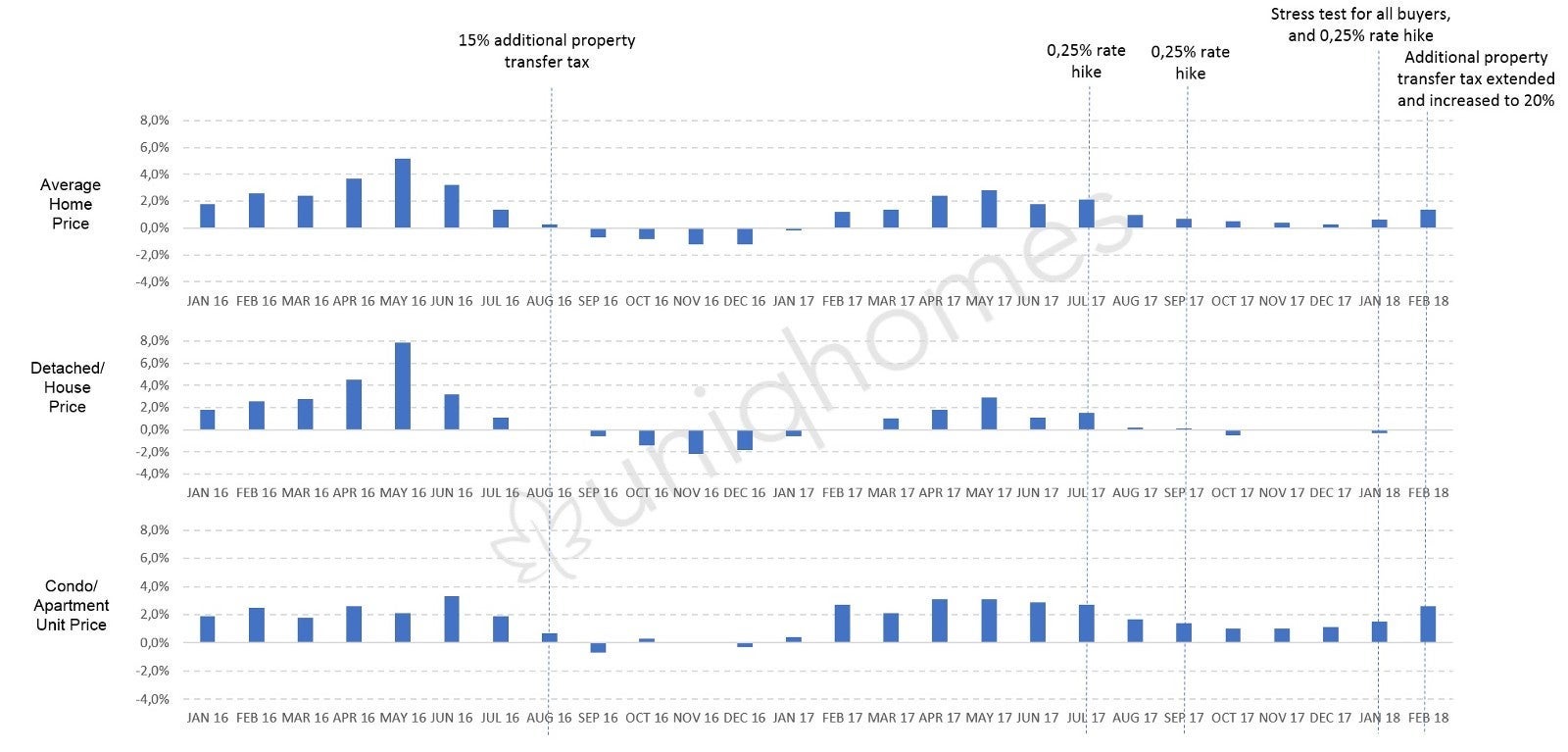 Source: Real Estate Board of Greater Vancouver